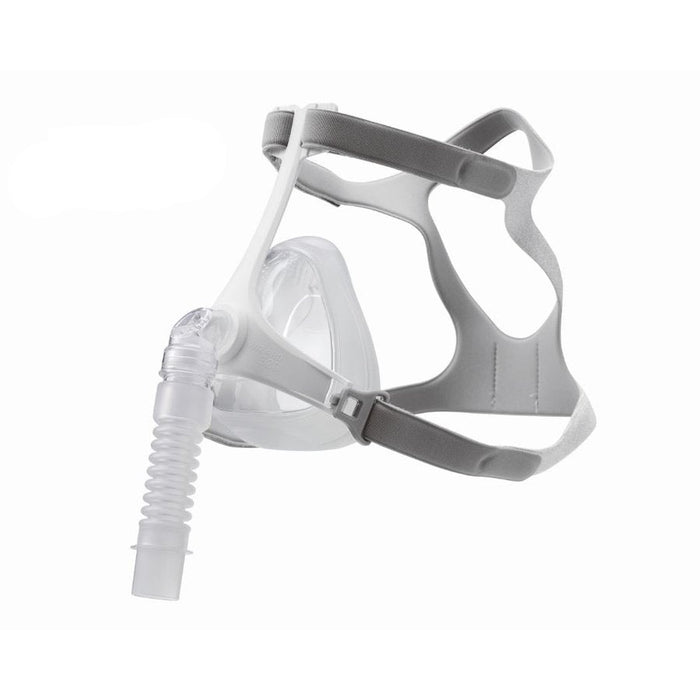 Wizard 320 Full Face CPAP Mask - Assembly Kit
Rx Notice
Buying CPAP replacement parts i.e.
(CPAP mask assembly kits) does not require a prescription and ensures everyone struggling with sleep apnea can enjoy a full night's rest! Simply select your mask size and add to your cart.
The CPAP Frame, Cushions and Headgear are packaged separately but will ship together.
A Prescription Is Required for all CPAP machines and Humidifiers. Please refer to our Prescription Policy if you have questions.
Save

$26.00
Save

$26.00
Original price
$115.00
-
Original price
$115.00
Headgear Included 
*Headgear Shipped Detached From CPAP Mask Frame
The Wizard 320 from Apex Medical is a full face mask with a traditional triangular-shaped cushion that sits on the bridge of the nose and rests below the lower lip. A flexible, ergonomic frame with flat, soft forehead support sets the Wizard 320 apart from many other full face masks. The frame combines with breathable headgear and a contoured cushion engineered to redistribute pressure to create a full face mask that is both comfortable and stable. Air vents angled at 45-degrees are built into the cushion to quiet the mask and direct airflow away from you and your partner. A safety valve built into the mask opens to allow outside air entry should air flow stop from the CPAP machine.
Features
Contour fitting cushion
Flexible frame
Rapid assembly and connection