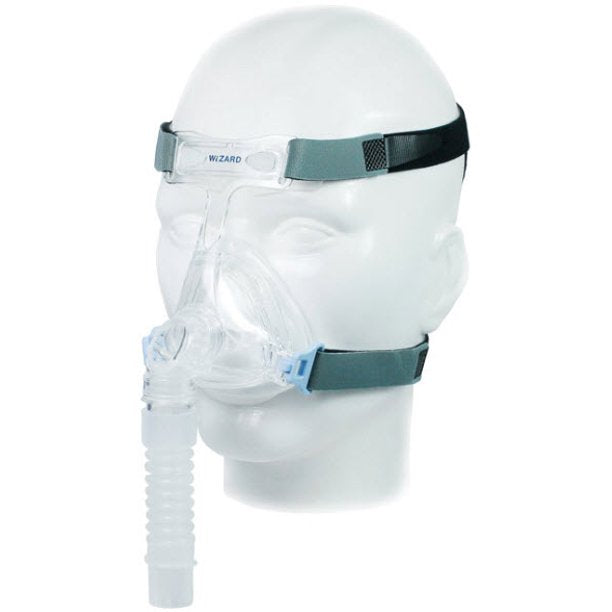 Wizard 210 Nasal CPAP Mask - Assembly Kit
Rx Notice
Buying CPAP replacement parts i.e.
(CPAP mask assembly kits) does not require a prescription and ensures everyone struggling with sleep apnea can enjoy a full night's rest! Simply select your mask size and add to your cart.
The CPAP Frame, Cushions and Headgear are packaged separately but will ship together.
A Prescription Is Required for all CPAP machines and Humidifiers. Please refer to our Prescription Policy if you have questions.
Sold out
Original price
$89.00
-
Original price
$89.00
Headgear Included 
*Headgear Shipped Detached From CPAP Mask Frame
The WiZARD 210 Nasal Mask is designed for the user to enjoy a relaxed night's sleep, providing better experience with a comfortable fit. The soft silicone cushion and ergonomic forehead pad with a soft and smooth feel providing maximum stability and comfort. This WIZARD 210 featuring lightweight and fitting a wide range of facial contours, offering users better experience for sleep therapy. Comfortable: Our soft cushion and different height forehead pad with pressure distribution technology for excellent comfort. The forehead pad is protected by patents. Simple and effective: Only four parts for ease of use. Fitting is so simple with our quick release headgear buckle and soft tubing connection. Works with ALL CPAP machines and hoses. Mask and headgear included. 
Insert Sizes Included: Extra Small, Small, Medium and Large