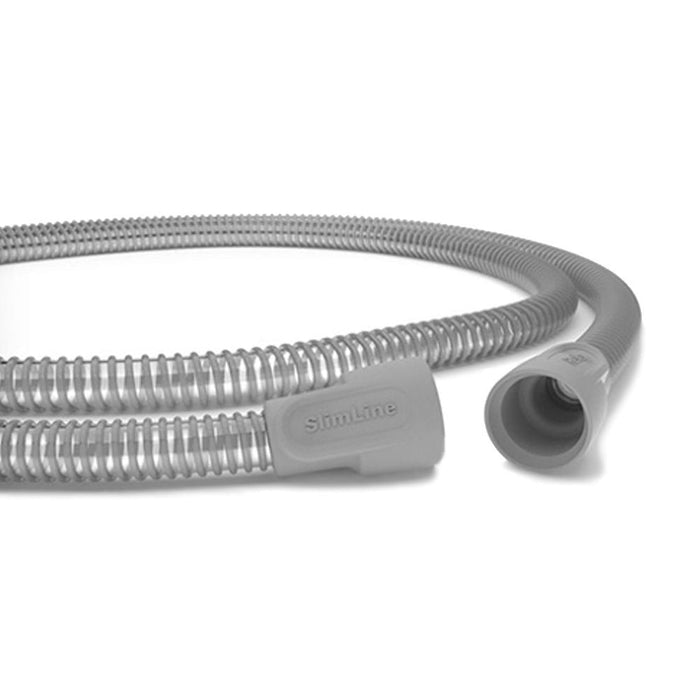 ResMed SlimLine™ Tubing for AirSense™, AirCurve™ and S9™ CPAP Machines
Rx Notice
Buying CPAP replacement parts i.e.
(CPAP mask assembly kits) does not require a prescription and ensures everyone struggling with sleep apnea can enjoy a full night's rest! Simply select your mask size and add to your cart.
The CPAP Frame, Cushions and Headgear are packaged separately but will ship together.
A Prescription Is Required for all CPAP machines and Humidifiers. Please refer to our Prescription Policy if you have questions.
Sold out
Original price
$35.00
-
Original price
$35.00
SlimLine Tubing is lighter and many times more flexible than standard tubing. It works well with smaller lightweight masks, as it is less likely to pull on the mask and break the cushion seal.  
The air tube, which is 15mm in diameter, is ultra-light, flexible and provides a unique alternative to bulky, generic 6 foot hoses. This is not a heated hose.
This tubing will ONLY work with the following AirStart™ 10, AirSense™ 10, AirCurve™ 10, and S9 Series CPAP Machines made by ResMed.
Length: 71 inches
Inner Diameter: 15mm
Latex Free