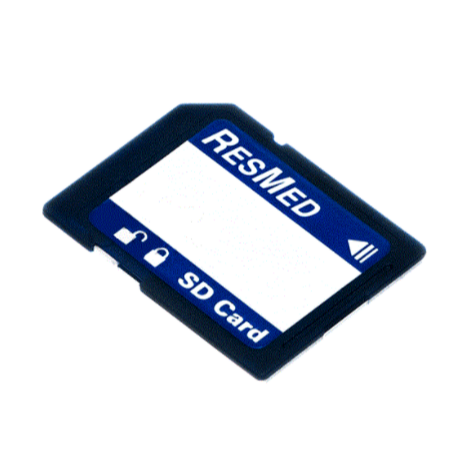 ResMed CPAP SD Card
Rx Notice
Buying CPAP replacement parts i.e.
(CPAP mask assembly kits) does not require a prescription and ensures everyone struggling with sleep apnea can enjoy a full night's rest! Simply select your mask size and add to your cart.
The CPAP Frame, Cushions and Headgear are packaged separately but will ship together.
A Prescription Is Required for all CPAP machines and Humidifiers. Please refer to our Prescription Policy if you have questions.
Original price
$15.00
-
Original price
$15.00
The SD Card for the S9/AirSense/AirStart/AirCurve 10 Series by ResMed is a top quality data card which has a large data storage capacity and is remarkably easy to use. The Resmed S9 data card saves the data recorded by your CPAP or BiPAP machine; you can then use the data card to upload your therapy information directly to a PC. After you upload your therapy information you can transfer it quickly and easily to your physician or healthcare provider. Hence, the data card allows patients to receive feedback with greater rapidity and therefore contributes immensely to general therapy experience.
Compatibility
This Resmed SD card is compatible with all CPAP and BiPAP machines from the S9 and S10 series by ResMed - thus, it works with the S9 AutoSet, the S9 Escape CPAP machine, the S9 Elite CPAP machine, the S9 VPAP Auto machine and so forth.
Features
Compatible with all CPAP and BiPAP machines from the S9 series by ResMed
Optimizes your therapy experience
Uploads data directly to your PC
Enables quick transfer of data
Large data storage capacity
Simple to use