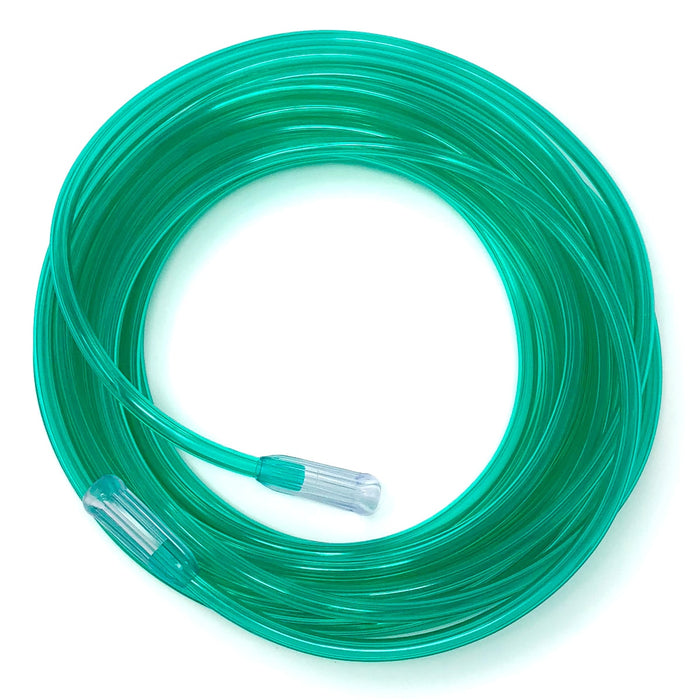 Oxygen Supply Tubing - 25 Foot
Rx Notice
Buying CPAP replacement parts i.e.
(CPAP mask assembly kits) does not require a prescription and ensures everyone struggling with sleep apnea can enjoy a full night's rest! Simply select your mask size and add to your cart.
The CPAP Frame, Cushions and Headgear are packaged separately but will ship together.
A Prescription Is Required for all CPAP machines and Humidifiers. Please refer to our Prescription Policy if you have questions.
Original price
$5.95
-
Original price
$5.95
Salter's 25-FOOT GREEN Oxygen Supply Tubing has three-channels to resist kinks and occlusion. It has no "memory" so it will remain straight when uncoiled decreasing pull on cannulas and increasing overall comfort.
Each transparent green vinyl oxygen supply tube comes with standard connectors on both ends so that it is compatible with oxygen concentrators from all major manufacturers including Caire, SeQual, Inogen, Respironics, Invacare, ResMed, Drive DeVilbiss, and others.