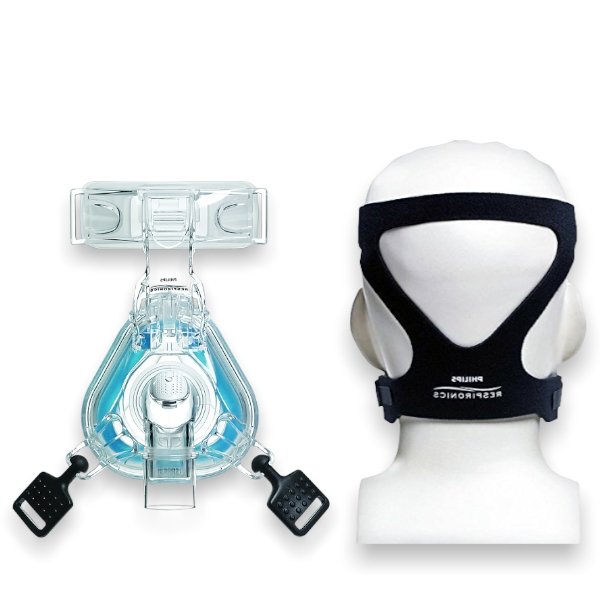 Nasal Comfort Gel Mask - Assembly Kit
Rx Notice
Buying CPAP replacement parts i.e.
(CPAP mask assembly kits) does not require a prescription and ensures everyone struggling with sleep apnea can enjoy a full night's rest! Simply select your mask size and add to your cart.
The CPAP Frame, Cushions and Headgear are packaged separately but will ship together.
A Prescription Is Required for all CPAP machines and Humidifiers. Please refer to our Prescription Policy if you have questions.
Original price
$35.00
-
Original price
$79.00
Headgear Included 
*Headgear Shipped Detached From CPAP Mask Frame
Special Features & Benefits
Premium one-size-fits-most headgear with EZ peel tabs adjusts easily in four places for a secure custom fit.
The silicone comfort flap improves seal and can be removed for easy cleaning.
New generation gel technology cushion is soft and conforms to your face for added comfort.
Ball-and-socket headgear attachments enable free movement and easy mask removal.
Premium forehead pad improves comfort and fit.
Stability Selector raises and lowers for proper mask angle, seal, and fit.
Angled exhalation microports assure quiet operation and redirect air away from your bed partner.
Two 360-degree swivels allow tubing to move more freely.
---
Included In This Package
(1) ComfortGel Blue Nasal CPAP Mask Frame
(1) Cushion (selected size)
(1) Elbow
(1) Pair of Headgear Clips
(1) Headgear Strap