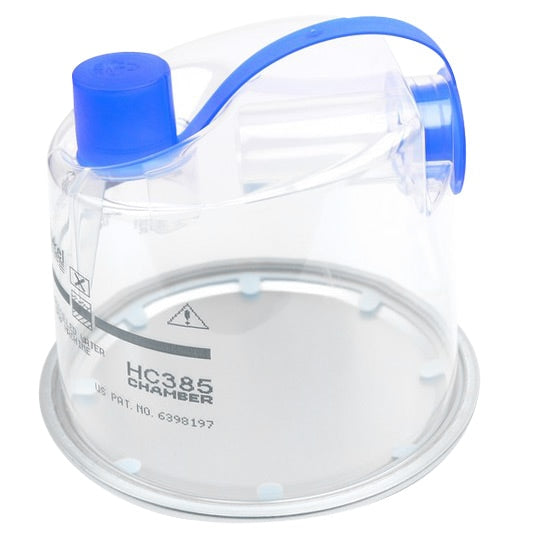 HC385 Water Chamber for Fisher & Paykel 200 Series CPAP Machines (Replaces HC345)
Rx Notice
Buying CPAP replacement parts i.e.
(CPAP mask assembly kits) does not require a prescription and ensures everyone struggling with sleep apnea can enjoy a full night's rest! Simply select your mask size and add to your cart.
The CPAP Frame, Cushions and Headgear are packaged separately but will ship together.
A Prescription Is Required for all CPAP machines and Humidifiers. Please refer to our Prescription Policy if you have questions.
Original price
$17.00
-
Original price
$17.00
The HC385 humidifier chamber is designed for use with all Fisher & Paykel 200 Series CPAP systems including the HC200, HC201, HC220, and the HC221; as well as SleepStyle 230, 240 and 250 series systems including the HC231, HC232, HC234, HC242, HC244, and HC254.
Each HC285 chamber has two ports -- one located on the side and one positioned on the top. With proper care the HC385 will generally last 3-6 months prior to needing to be replaced.
The HC385 Water Chamber replaces the discontinued HC345 Water Chamber. It's design is similar to the HC345 except with sleeker styling. Capacity 13.2 fluid ounces (400 ml).