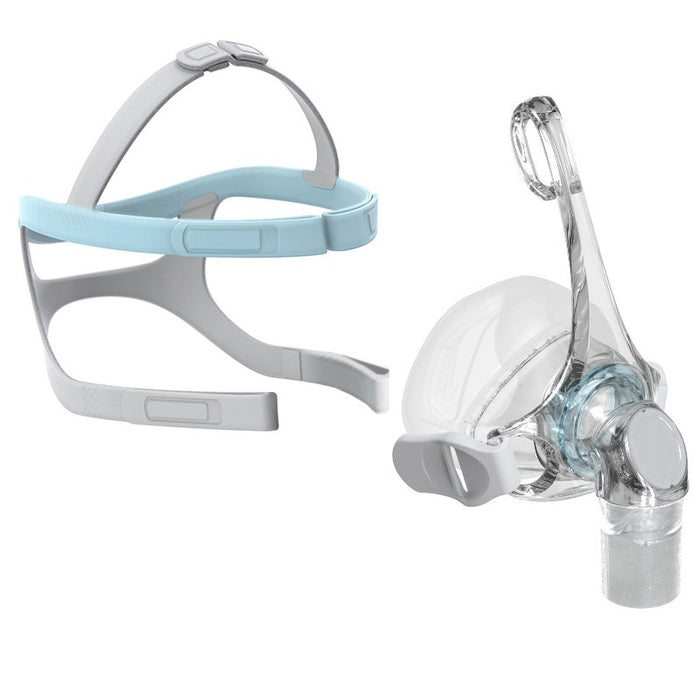 Eson 2 Nasal Mask - Assembly Kit
Rx Notice
Buying CPAP replacement parts i.e.
(CPAP mask assembly kits) does not require a prescription and ensures everyone struggling with sleep apnea can enjoy a full night's rest! Simply select your mask size and add to your cart.
The CPAP Frame, Cushions and Headgear are packaged separately but will ship together.
A Prescription Is Required for all CPAP machines and Humidifiers. Please refer to our Prescription Policy if you have questions.
Original price
$50.00
-
Original price
$50.00
Headgear Included 
*Headgear Shipped Detached From CPAP Mask Frame
The Eson 2 Nasal CPAP Mask with Headgear uses a new and improved slim frame design and headgear combo, a RollFit seal, an openview mask frame design, and an eco-friendly, quiet diffuser.
Features:
Improved RollFit Cushion
Forehead Stability Bar
Open View Mask Frame
Easy-to-Fit Headgear
Eco-Friendly Noise Reduction
The Eson 2 Nasal CPAP Mask with Headgear uses RollFit seal technology which glides over the nasal bridge to allow flexible movement during sleep. Its improved seal also prevents leaks and nasal sores. It makes use of a slimmer seal and an adjustable headgear that is designed to accommodate a variety of facial structures. The Eson 2 Nasal CPAP Mask also has a forehead stability bar which provides a more efficient and secure cushion seal. The bar keeps the mask in place despite changes in sleeping position. The frame fits all 3 cushion sizes (Small, Medium, and Large). The Nasal Mask is used with a small, grey diffuser which is located on top of the mask elbow. The diffuser uses an eco-friendly, replaceable fibrous fabric that reduces noise as the mask releases air.