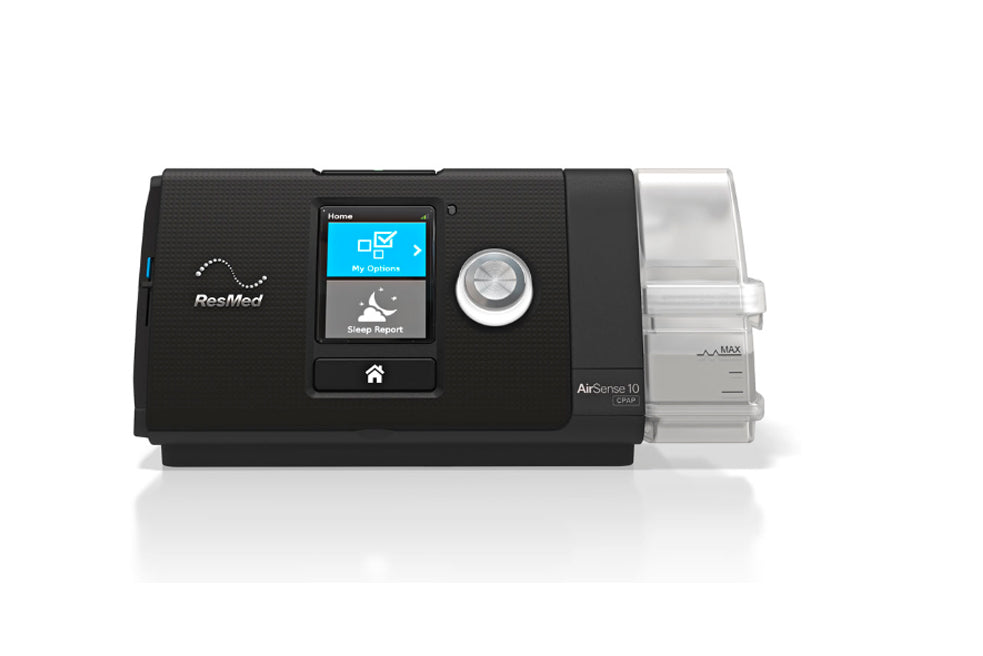 CPAP Machine Rental
Rx Notice
Buying CPAP replacement parts i.e.
(CPAP mask assembly kits) does not require a prescription and ensures everyone struggling with sleep apnea can enjoy a full night's rest! Simply select your mask size and add to your cart.
The CPAP Frame, Cushions and Headgear are packaged separately but will ship together.
A Prescription Is Required for all CPAP machines and Humidifiers. Please refer to our Prescription Policy if you have questions.
Sold out
Original price
$75.00
-
Original price
$489.00
Before Your Order Is Processed 
To View Our Prescription Policy Click Here
CPAP: Continuous positive airway pressure. CPAP is an effective treatment for moderate to severe obstructive sleep apnea.
Patients with obstructive sleep apnea treated with CPAP wear a face mask during sleep which is connected to a pump (CPAP machine) that forces air into the nasal passages at pressures high enough to overcome obstructions in the airway and stimulate normal breathing. The airway pressure delivered into the upper airway is continuous during both inspiration and expiration.