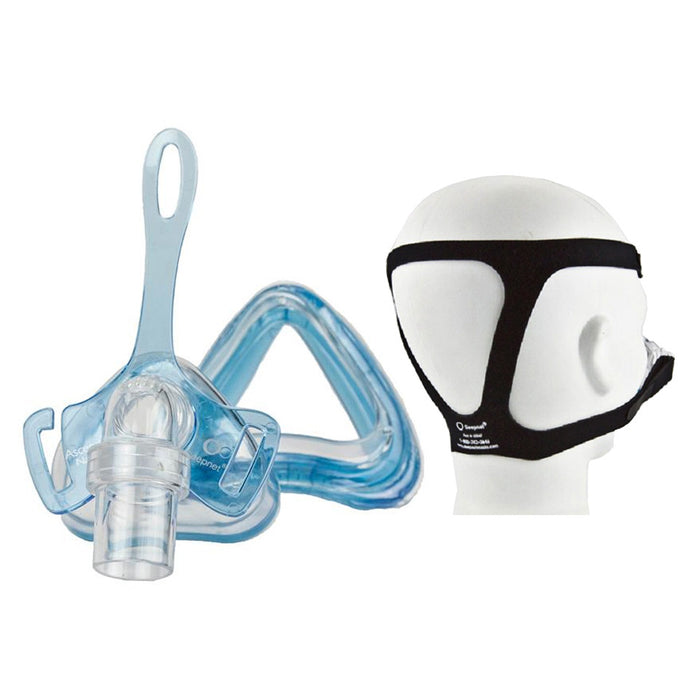 Ascend Nasal CPAP Mask - Assembly Kit
Rx Notice
Buying CPAP replacement parts i.e.
(CPAP mask assembly kits) does not require a prescription and ensures everyone struggling with sleep apnea can enjoy a full night's rest! Simply select your mask size and add to your cart.
The CPAP Frame, Cushions and Headgear are packaged separately but will ship together.
A Prescription Is Required for all CPAP machines and Humidifiers. Please refer to our Prescription Policy if you have questions.
Save

$16.00
Save

$16.00
Original price
$115.00
-
Original price
$115.00
Headgear Included 
*Headgear Shipped Detached From CPAP Mask Frame
Product Description
The SleepNet Ascend nasal fit pack CPAP mask offers an all new level of comfort and convenience. The SleepNet mask is the first to offer a replaceable gel cushion. The patented AIR°Gel cushion is easily detached and reattached for easy cleaning and cushion replacement. The material used in all SleepNet gel cushions offers a unique, long-lasting cushion that does not need to be replaced as frequently as standard CPAP mask cushions. You can extend the life of your mask even longer by following a cleaning schedule for your mask, tube, and accessories. Be sure to shop our cleaning supplies to maintain a healthy and effective sleep therapy schedule.
This interface comes in a convenient fit pack that includes 3 cushion sizes (Small, Medium, and Large). Find the most comfortable fit the first night using the Ascend Nasal.